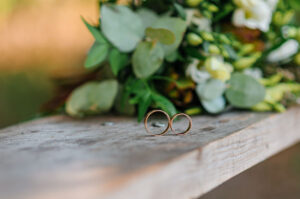 Each year after a marriage is full of adventure and love. However, when couples hit their 5th year, they often want to celebrate, and for good reason! 5 years of marriage is certainly an accomplishment, and who doesn't want to showcase their love to the world?
A wedding anniversary party will be nothing like your actual wedding, but that doesn't mean it can't be a fun affair. Here are some tips to help you get started:
Invite your former wedding party as well as new friends and family members
The people who were at your wedding will certainly want to celebrate with you at your anniversary. However, over the past five years, you have likely welcomed other people into your family. A wedding anniversary, then, is a great way to celebrate your love with old and new friends alike.
Pay homage to your wedding but incorporate events from your marriage, too
Your 5th wedding anniversary is likely your first big celebration since your marriage. As a result, you'll want to pay homage to your wedding by including similar themes, décor, and people. Nevertheless, this is about your marriage, so you'll want to incorporate events from the past five years as well. Include pictures from family vacations, share memorable moments during a toast, and anything else that represents your love over the past five years.
Find the right location
A great wedding anniversary party depends on a great location. At Sir Winston Luxury Yacht Charters, our luxury yachts are the perfect spot to hold your fifth wedding anniversary party. Contact us today to learn more!