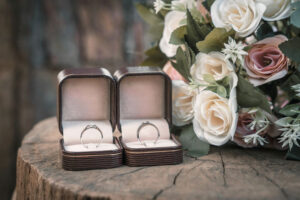 Most people consider the wedding season to be in the summer. And while many people do get married in the summer months, a winter wedding can also be a beautiful and romantic affair. And as you're planning your winter wedding, why not consider having it in South Florida? Here are a few reasons why:
You'll have beautiful weather
One reason why winter weddings are not as popular as summer weddings is due to the weather. In South Florida, though, you can have a winter wedding that is just a warm and comfortable as it would be in the summer. In fact, it'll be more so because, as we all know, Florida summers can be hot and uncomfortable. A Florida winter wedding, though, will feel like springtime up north.
It may be cheaper and easier to plan
When you have a wedding during the height of wedding season, you will be dealing wit high prices and stiff competition for various venues and services. However, with fewer people having their weddings during the winter, you'll be faced with less competition. Prices will also be cheaper due to the lack of demand in the winter months.
It'll be easier for guests to come
During the summer, people will get invitations to dozens of weddings. Not only that, but they will also be going on vacation with their own family. As a result, they may not be able to go to your wedding. But by holding your wedding in the winter, people will have fewer commitments to contend with. This will be especially helpful if this is going to be a destination wedding.
So, if you want to hold your winter wedding in South Florida, look no further than Sir Winston Luxury Yacht Charters. Our wedding charters will ensure that your wedding is a night to remember. Contact us today at 954-998-9691 to learn more.