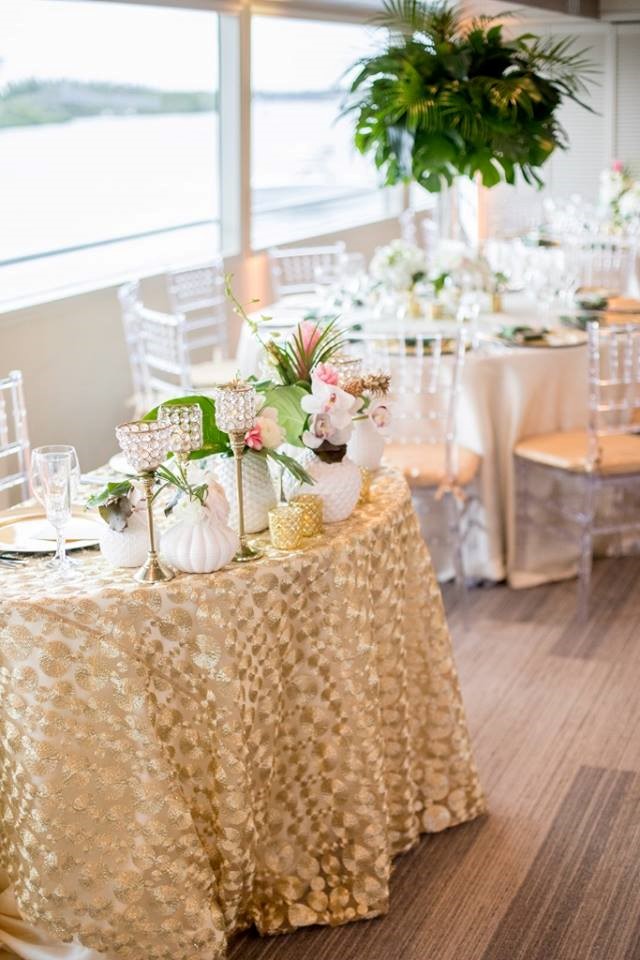 Yacht charters for anniversaries are a great way to celebrate any milestone. Over the years, Sir Winston Luxury Yacht Charters has been proud to host so many unforgettable private yacht charters for wedding anniversaries and parties of all shapes and sizes in Hollywood, Fort Lauderdale, Miami, Palm Beach, West Palm Beach, and beyond.
The Ultimate Wedding Anniversary Yacht Charter Rental
If you're ready to impress your spouse with a gift they'll never forget, it's time to book a luxury yacht charter for your wedding anniversary. Sir Winston's Grand Princess is a full-service vessel for anniversary yacht charters out on the open water with enough room for hundreds of your closest family and friends.
While some wedding anniversary party ideas are centered around pearls, diamonds, and other materials, a luxury full-service yacht rental is the perfect venue for any year you decide to celebrate your life together. Our anniversary yacht charters include all the meals, amenities, and breathtaking views to ensure your best year yet.
Private Party Yacht for Company Anniversary & Organizational Milestones
Of course, there's a lot more to celebrate out there besides a wedding anniversary, and the Grand Princess is also here for all kinds of companies celebrating another year in business. Whether your team finally hit their first annual sales goal, or your start-up just celebrated its 10th anniversary, a party yacht charter is a great way to match hard work with even more fun.
A Complete Full-Service Experience with Professional Crew & Catering
Offering some of the best yacht charters for anniversaries in southern Florida, Sir Winston Luxury Yacht Charters always does what it takes to create the perfect customer experience. From our first point of contact to the final toast, we will go above and beyond your expectations to create an unforgettable private yacht rental.

Please contact us or request a proposal today to learn more about our full-service yacht charters for wedding anniversaries, parties, and more.