If you're looking for the best yacht charter in Miami, FL, Sir Winston Luxury Yacht Charters is a name that you can trust. For events of all kinds, we are proud to offer full-service yacht rentals on the Grand Princess that include everything you could possibly want and more on a party boat rental.
Miami Yacht Wedding Venue and Full-Service Charters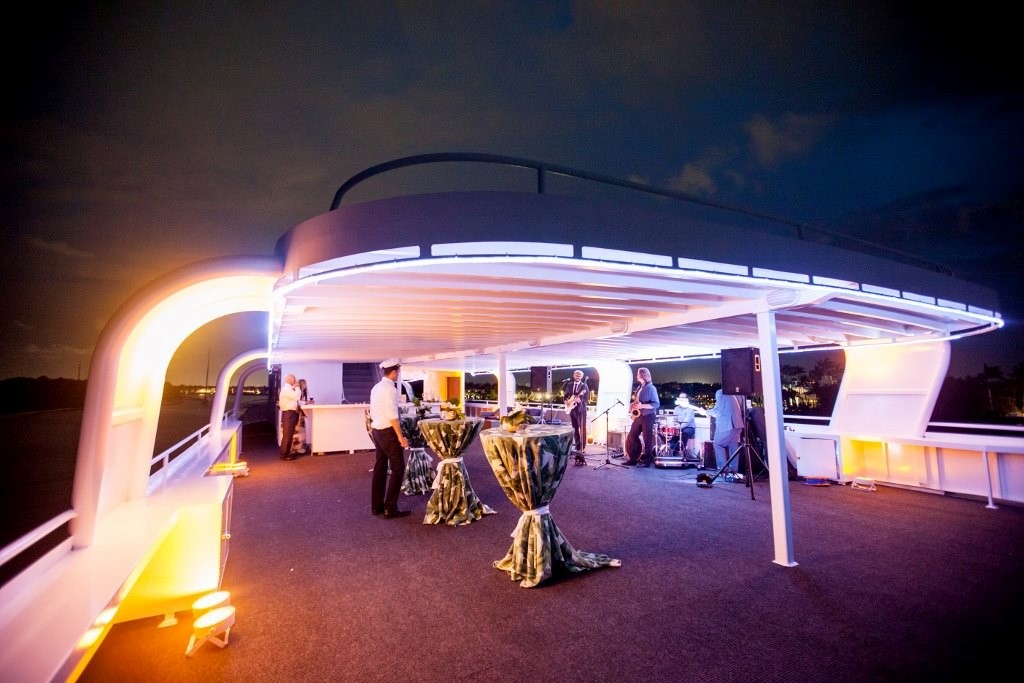 Sir Winston's Grand Princess is an incredible wedding venue yacht, with space for ceremonies large and small. With a full wedding yacht charter package from Sir Winston, you and your party will have access to everything you need for the celebration, including catered meals, happy hours, and panoramic views of the Miami skyline and Florida coast.
Miami Yacht Charters for Corporate Events
Miami is the largest city in South Florida and the perfect place for corporate events. Whether you are celebrating a company milestone or putting together a trade show for everyone in your industry, the Grand Princess has enough room to accommodate businesses of all shapes and sizes. Plus, with catered food, DJs, and amenities, you can create an unforgettable event aboard our elegant vessel!
Party Yacht Charter for Events & Celebrations in Miami
For anniversaries, birthdays, quinceañeras, sweet sixteen parties, bar mitzvahs, and celebrations of all kinds, a party boat rental is a guaranteed good time. Our luxury yacht rentals can include all the fun add-ons you may need for the perfect party, from the main course to the desserts and dancing.
Make It Memorable with A Full-Service Party Yacht Rental
Everyone has been to at least one boring party, but that is never the case on board the Grand Princess. Our luxury yacht charters are a once-in-a-lifetime experience for most party guests, so be sure to contact us or request a proposal if you'd like to lock in your rental before it is booked for the season.