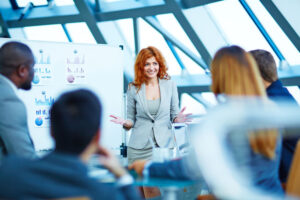 When you're planning a corporate event, there are a lot of decisions that need to be made. One of the most important ones will be where you will hold your event. The location of a corporate event will decide the success of the entire event. As such, it's essential you pick the right location for what you're trying to accomplish.
Think of your goals
What is the purpose of your corporate event? Is it a lecture event? An employee-appreciation event? Understanding what you want to get out of the event will help you decide on the right location. For instance, an employee-appreciation event is best held at a place with plenty of food, drinks, and space, rather than a stuffy lecture hall.
Consider the date
If it's summer, you can hold your event outdoors. However, during the fall or winter, guests will want to be inside. Additionally, if you're holding your event on a Friday or over the weekend, you'll need a place that has enough space to accommodate you as well as other guests since this is the busiest time for many event spaces.
Don't forget about accessibility
If you want people to come to your event, it needs to be accessible. An event space should be easy to find and not too far away from where guests live. Of course, there are some exceptions. If you're holding a corporate retreat lasting several days, you may want a place further away so it's more relaxing for your guests. But an employee-appreciation party should be closer to where your employees live.
Additionally, if you have guests with disabilities, you'll want to ensure that your event space has the means to meet their needs.
At Sir Winston Luxury Yacht Charters, our luxury yacht charters are perfect for a wide variety of corporate events. Contact us today at 954-998-9691 to book your event!