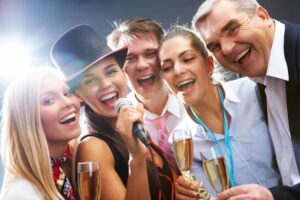 Planning the perfect corporate event can be easier said than done. Not only do you need to decide on a location, entertainment, food, and the like, but you also have to decide on a theme. Luckily, we at Sir Winston Luxury Charter are here to help. Read on to learn some tips on how to choose the best theme for your corporate event:
What is the nature of the event?
Why are you holding your corporate event in the first place? Is it to show appreciation for your employees? Or are you hosting a fundraiser with local donors? The nature of your event should play into the theme. An employee appreciation event can have more casual themes, like a luau or a decade's theme (e.g., 1980s theme). An event to raise money, on the other hand, should be more formal.
Get input from your guests
For a truly successful event, you'll want input from the people who will actually be there. Come up with a few theme ideas and then send out a mass email or social media posts to your guest list. Have them vote on their preferred theme to get your final decision.
Look for inspiration
Sometimes, all you need is a spark of inspiration to get you on the right track. Look online or on Pinterest boards for some ideas. You can also simply take a look around you. For example, if your event is in the summer, that would be the perfect time for a beach-themed party. Additionally, if your guests are generally around the same age, you can have a decade-themed party for some added nostalgia.
Once you've come up with a theme for your corporate event, it's time to find a venue. Sir Winston Luxury Yacht Charters offers charters for corporate events in South Florida. Contact us today to learn more!