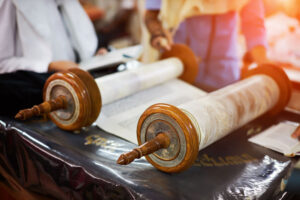 Your child's Bar or Bat Mitzvah is a critical period in their life. As such, you want the even to be as successful as possible. Here are some tips to help with that:
Remember, you can't invite everyone
It's natural to want to invite as many people as possible to your son's or daughter's Bar or Bat Mitzvah. However, this isn't always realistic. The more people you invite, the more expensive things will get. We recommend making an initial list with your son and daughter to see who you really want there. Don't just invite someone out of politeness.
Find the right DJ
A DJ can make or break a Bar or Bat Mitzvah. So, don't take this decision lightly. Make sure you interview multiple DJs and listen to their samples before making a decision. This will help you find the right one at the best price, too.
Hire a professional photographer but take advantage of smartphones too
A professional photographer can help you capture perfect photos. They're essential to big events like a Bar or Bat Mitzvah. However, don't underestimate the power of smartphones! Set up a selfie station so that your son or daughter and their friends can take pictures with one another and share those pictures on social media. That way, they will have photos they can share with everyone!
Location, location, location
Finally, the location of your Bar or Bat Mitzvah is essential for its overall success. At Sir Winston Luxury Yacht Charters, our dinner cruises are perfect for Bar and Bat Mitzvahs of every kind! Contact us today to learn more.