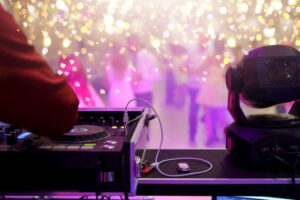 Planning an event on a luxury yacht charter involves a myriad of details to plan. And one of the most important ones is the entertainment. Whether you're celebrating a wedding, a reunion, or a Quinceañera, the right entertainment can set the tone for the entire event and create lasting memories for you and your guests. But how do you find the perfect entertainment? Here are some tips to get you started:
Think About Your Event and Audience
Before you even start looking for your entertainment, it's important to consider your event and audience—in other words, your guests. A formal corporate event might require more sophisticated entertainment, such as a jazz band or a professional speaker. Meanwhile, a DJ or a live band may be better suited to a casual family reunion.
Consider the Venue
A luxury yacht is a wonderful venue, but don't think you can have the exact same entertainment on a yacht as you would in a firehouse. The size of the yacht and the layout of the entertainment spaces will impact your choices. For instance, a grand piano might be a fantastic addition to a large yacht, while an acoustic guitar player may be better suited for a smaller, intimate setting.
Match the Entertainment to the Theme
If your event has a theme, make sure your entertainment matches it. For a tropical-themed party, a reggae band or a steel drum player would be perfect choices. For a vintage-themed wedding, however, a swing band could set the perfect tone.
Don't Forget the Extras
In addition to music or live performances, there are plenty of other entertainment options to consider. Photo booths, magicians, and interactive games can add an extra layer of fun to your event.
No matter what kind of entertainment you choose, Sir Winston Luxury Yacht Charters is here to help you host the best event possible. Call us at 954-998-9691 to learn more about our luxury yacht charters.