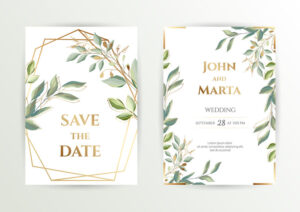 Whether you're hosting a wedding or a birthday party, it's always a good idea to have your guests RSVP to your event. Unfortunately, too many people plan a party without requesting an RSVP from their guests. That's why we've compiled the top three reasons you should request an RSVP for your event.
You'll get an accurate head count
When planning an event, you need to know how much space, food, drinks, and other necessities you'll need for everyone. This can only be done, though, if you have an accurate head count of how many people will be coming. Otherwise, you're just guessing, which means you may have too many or two few supplies.
You'll have fewer no-shows
Additionally, RSVPs will cut down on the number of no-shows. When someone RSVPs to an event, they've committed to that event. As such, they're far more likely to show up than someone who didn't have to RSVP.
You can get additional information like food preferences
An RSVP tells hosts who is coming, but it can also ask for other information like food preferences/allergies. This will make your job as a host easier by knowing who needs special accommodations ahead of time.
No matter what type of event you're hosting, make sure you pick the right location. Sir Winston's Luxury Yacht Charters offers luxury yachts for birthdays, weddings, retirement parties, and more. Contact us today to learn more about our luxury yacht charters!