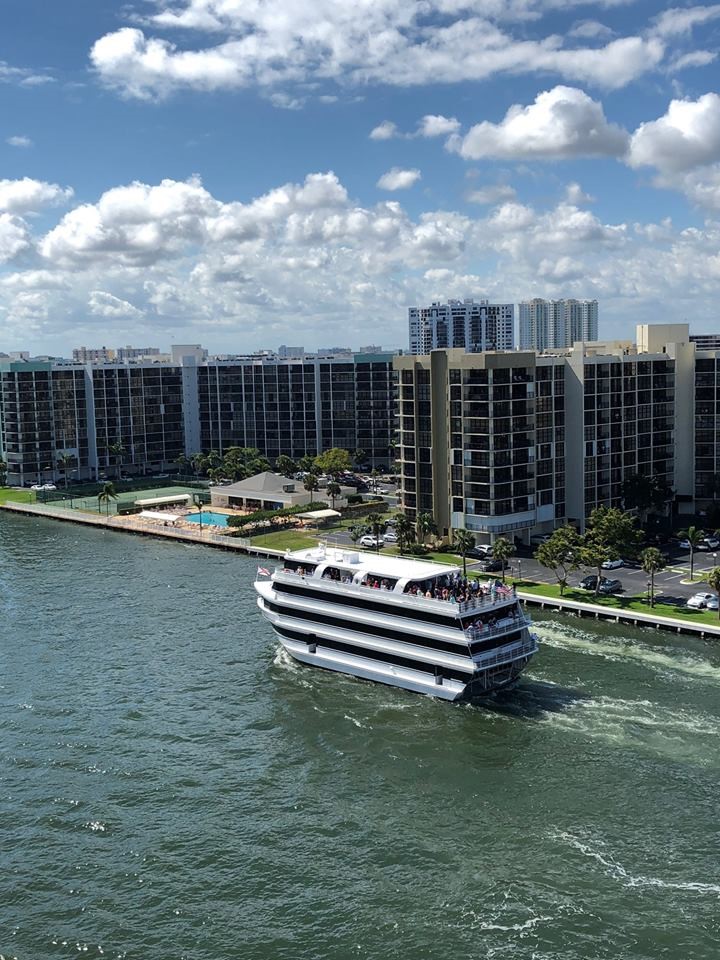 In southern Florida, Sir Winston Luxury Yacht Charters is proud to offer full-service yacht charters for birthday party celebrations of all shapes and sizes. With room for hundreds of guests, our Grand Princess has everything you need for your party from the food and drinks to elegant decor and unbeatable views of the coast.
The Ultimate Birthday Party Yacht Charter & Rental
If you're considering a luxury birthday yacht charter, we'd love to talk to you about how we can help create a high-end experience like no other. When the same old birthday party ideas are beginning to become stale, our birthday party yacht charter services are here to save the day.
No matter how old you or your loved one is turning, we guarantee that a luxury yacht charter for your birthday party will make it the best one yet. Including DJs, full catering, chocolate fountains, and just about anything else you need for a good time – we have it all at Sir Winston Luxury Yacht Charters.
Come Celebrate a Sweet 16 on the Water
Show your teenager just how proud you are of them with a full-service party boat rental. For sweet sixteen parties, quinceañeras, and other significant birthday celebrations, the Grand Princess will make the birthday boy or girl feel like royalty.
And why stop there? You don't have to be crossing a major milestone to want a luxury yacht charter for your birthday party. We're here to create the perfect celebrations of age for both young people and those that are still young at heart.
A Complete Full-Service Experience with Professional Crew & Catering
From introducing the person of the hour to cutting and dishing out the cake, our professional and attentive staff help transform a good time into an unbelievable experience. If you're interested in a birthday party yacht charter, please feel free to contact us or request a proposal anytime.