Sir Winston Luxury Yacht Charters is a full-service party boat rental company, offering private yacht charters aboard the Grand Princess in South Florida. Complete with a professional crew, attentive staff, and the best chefs on water, Sir Winston Luxury Yacht Rentals is here to help you create an unforgettable experience.
South Florida Yacht Wedding Venue and Full-Service Charters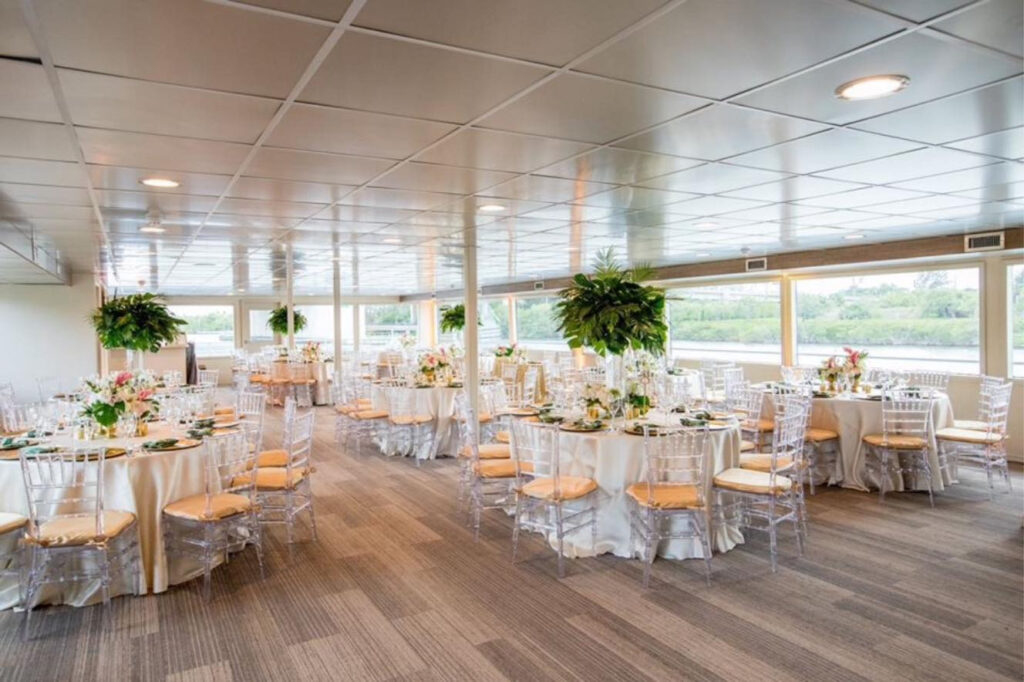 Sir Winston Luxury Yacht Charters is a one-stop-shop for wedding yacht rentals in South Florida. Our wedding yacht charter services include full access to the mighty Grand Princess, including all the space and decorations to create a beautiful ceremony, reception, and party. Take the pressure off your wedding planning and book a private yacht charter with Sir Winston!
Yacht Charters for Corporate Events in South Florida
If you'd like to host an unforgettable company party or corporate event, Sir Winston Luxury Yacht Charters is the perfect place to make that happen. We have all the elegance of a luxury yacht charter service with all the amenities and fun features of a party boat rental, and thus create the perfect atmosphere for a fun professional get-together.
South Florida Party Yacht Charter for Events & Celebrations
As a private yacht rental in South Florida, we don't care what you're celebrating as long as you're ready to have a great time. We've hosted everything from birthday parties to bar mitzvahs and wedding anniversaries, and always provide a customized experience for every unique celebration. Impress guests and be the most talked about party in town with Sir Winston Luxury Yacht Charters.
Make It Memorable with A Full-Service Party Yacht Rental
We like to provide everything our customers need, as a full-service yacht rental that brings all the fun of South Florida out to sea. Always going above and beyond to impress our clients and guests, feel free to contact us or request a proposal to learn more about our luxury party boat rentals today!